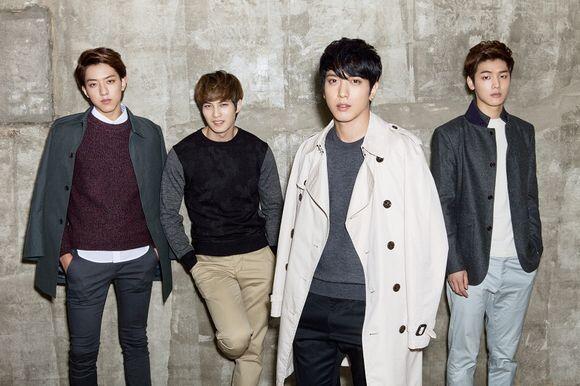 Band CNBLUE has reveals their first best album.
On November 26th, FNC Entertainment stated that CNBLUE would be releasing a best album which includes 10 of their Japan songs translated into Korean.
Their best album title will be called 'PRESENT' and the title song will be from their Japan 6th single called, "Lady."
"Lady" is a self-composed song by Jung Yong Hwa and has ranked number 2 on the Oricon Daily Single chart.
8 of the songs were edited and translated into Korean by Jung Yong Hwa and two were done by Lee Jong Hyun. CNBLUE will be holding their 2nd Japan arena tour in November and December.
밴드 CNBLUE 가 첫 베스트 앨범을 알 수있다.
11 월 26 일에, FNC 엔터테인먼트는 CNBLUE 가 한국어로 번역 자신의 일본 노래 (10)를 포함하는 베스트 앨범을 발표 할 것이라고 말했다.
그들의 베스트 앨범의 제목은 'PRESENT'와 타이틀 곡이라고 할 것이다,라고 자신의 일본 6 번째 싱글에서있을 것 "아가씨."
"레이디"정 용화로 자체 구성 노래하며 오리콘 데일리 싱글 차트에서 2 번 선정했다...노래의 8 편집 및 한국어로 번역 정 용화가 두가 리 이종현에 의해 수행되었다되었다. CNBLUE는 11 월과 12 월에 자신의 2 번째 일본 아레나 투어를 개최합니다.