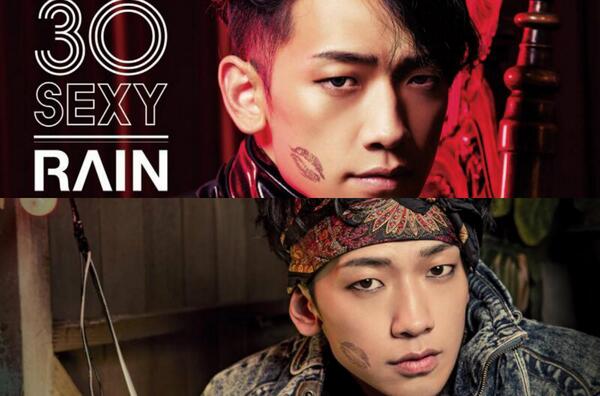 Actor / Singer Rain have is back after four years with his new album, and the singer hasn't lost his touch of sexiness.
The singer released his new album, "Rain Effect," presenting 10 different tracks that portray Rain's diverse styles. Unlike the sexy hip hop beat shown in the title song, "30 Sexy," Rain's second title song, "La Song" offers a different feel through its fantasy-like vibe.
Rain's new album features 4Minute's HyunA in the song, "Where Are You Going Oppa." The 4Minute rapper features her cute rapping style to compliment with Rain's sexy voice to create the cute rap song.
Besides the sexy and cute styles of song, Rain also shows his heartfelt feelings towards his mother, as the track "Dear Mama Don't Cry" and more.
배우 / 가수 비는 자신의 새 앨범과 함께 4 년이 지나고 돌아했으며, 가수 섹시 자신의 감각을 잃었하지 않았습니다.
가수 비의 다양한 스타일을 묘사하는 10 개의 서로 다른 트랙을 제시 그의 새 앨범 '비 효과 "를 발표했다. 타이틀 곡 "30 섹시한,"비의 두 번째 타이틀 곡에 표시된 섹시한 힙합 비트와는 달리, "라 노래"의 환상적인 분위기를 통해 다른 느낌을 제공합니다.
비의 새 앨범은 "당신은 오빠 어디를 갈 수 있습니다."포 미닛의 래퍼가 귀여운 랩 노래를 만드는 비의 섹시한 목소리로 칭찬하기 위하여 그녀의 귀여운 랩 스타일을 제공, 노래 포 미닛의 현아의 (가) 마련되어 있습니다.
노래의 섹시하고 귀여운 스타일 외에, 비는 트랙으로 "친애하는 엄마는 울지 않는다"등, 그의 어머니를 향한 자신의 진심 어린 마음을 보여줍니다