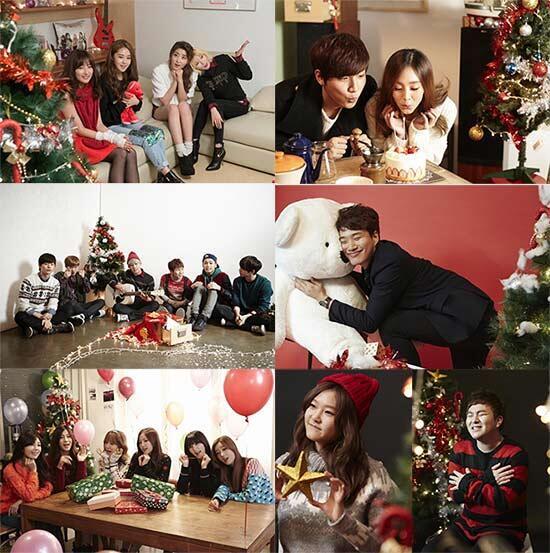 CUBE Entertainment artists to come together and release a Christmas song for fans.
CUBE it was revealed that all the artists including 4Minute, B2ST, Noh Jihoon, GNA, BTOB, Kim Giri, Shin Ji Hoon, Apink and Huh Gak from ACUBE will release a Christmas song together.
The song is composed by hit-maker Choi Kyu Song. It was also revealed that B2ST's Junhyung and BTOB's Ilhoon participated in the rap making of the song, while Kim Giri and GNA will add more fun with their witty narration.
CUBE 엔터테인먼트 아티스트들이 함께 모여 팬들을위한 크리스마스 노래를 해제합니다.
그것을 큐브는 포 미닛, 비스트, 노지훈, G.NA, 비투비, 김 기리, 신 지훈, 에이핑크 및 A CUBE에서 허각 등 모든 아티스트가 함께 크리스마스 노래를 발표 할 예정 것이 밝혀졌다.
노래는 히트 메이커 최 규 곡으로 구성되어있다. 또한 김 기리와 G.NA 자신의 재치있는 해설과 함께 더 많은 재미를 추가 반면 비스트의 준형과 BTOB의 Ilhoon이 곡의 랩 메이킹에 참여한 것으로 밝혀졌다.